INFERTILITY CAUSES AND AYURVEDIC TREATMENT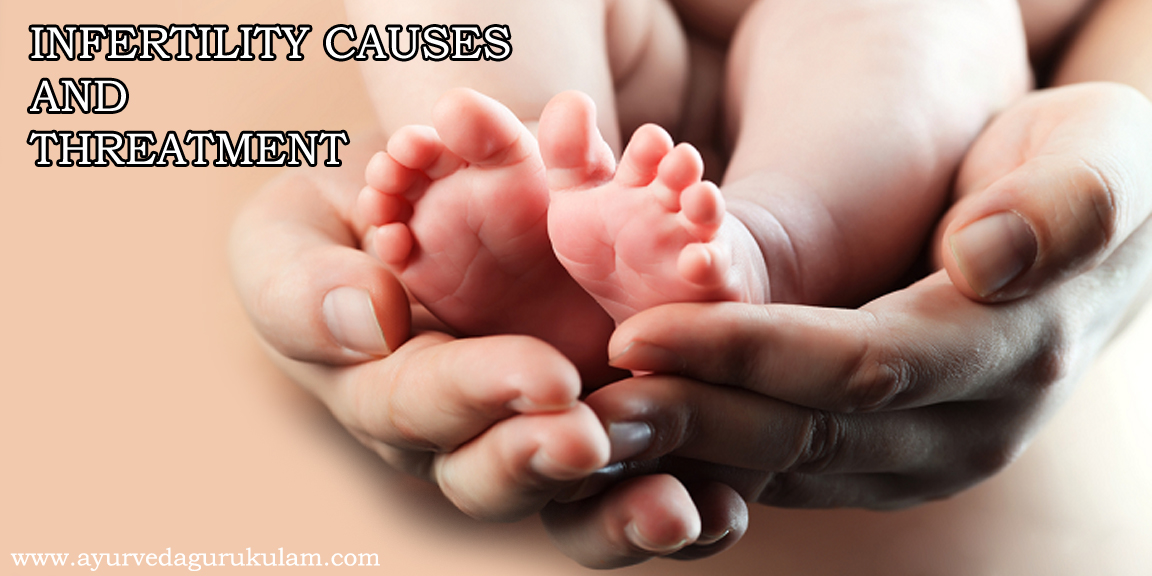 Motherhood is one of the most wonderful gifts that a woman prays to God. Pregnancy is a natural phenomenon occurs in between the couple. But today's lifestyle will sometimes put a barrier for this dream. Conception takes place when the ovum, sperm and uterus are healthy. Human reproductive health depends upon the seventh dhatu named "Shukra dhatu". Shukra dhatu gets health through proper digestion. So our foods that we take in our daily life have a very important role in this. Mental depression, stress,hot and spicy food and controlling sexual urges for longer period of time etc will reduce the health of Shukra dhatu. Shirodhara therapy, Basti, Kapikacchi, Lodhra, Gokshura etc are some suggestions from Ayurveda.
Yoga is one of the important practice which helps conceiving. It reduces stress, detoxifies the body, increases blood circulation and keeps ovaries healthy.Hatha yoga is very ideal for fertility.The holding positions such as Asanas helps to improve blood circulation. Here are some foods to enhance the reproductive tissues are:
Asparagus
Broccoli
Milk
Rice pudding
Spices such as ajwain powder, cumin
Turmeric
Black cumin.
Here is a home remedy for conception which uses Aswagandha.
Preparation Method
Take 25 gram of Ashwagandha root coarse powder and add boil in 400ml of water and reduce it to 100ml. Add 100ml of boiled milk to it. Again boil it and reduce it to 100 ml and filter it. Have 30ml of this solution in early morning before food is a good suggestion. It is good for those who facing any problem in conception and for those who planning to conceive.
Some foods that we should avoid are:
Processed carbohydrates, excess starch, antibiotic, hormone laden meat, cookies, fried fast foods, foods containing preservatives ,soft drinks, chewing gum, jellies, baked goods, candy, fruit juice, ice cream, excess alcohol, caffeine, tobacco, soda, smoking.