Facilities
Facilities available ( on extra payment)
Food and Accommodation: On additional payment basis [Necessary arrangements can be made according to the taste and preference in standard hotels/ guest houses/home stay).
Hospital Facility : Treatments and Personal health care can be combined with these training programs. Students can take consultation for health problems. Ayurvedic Panchakarma will be arranged if needed.
Yoga: Possibility to attend Individual yoga sessions.
Astrology: Facility will be arranging on requirement.
Weekend Tour Programs: Can be arranged upon request. These are some of the nearest tourist locations / special places/ attractions to the centre – Kodanadu (Elephant Kraal), Adi Sankara Janma Bhoomi Asram (Kalady), Munnar, Athirappilly waterfalls, Fort Kochi, Cherai beach, etc.
Other Facility offered: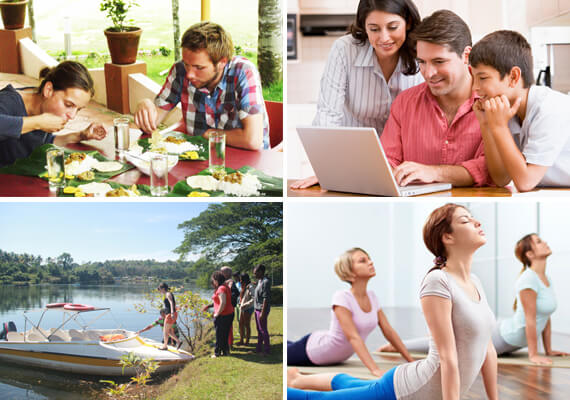 Internet & Wi-Fi available.
Airport pick up & drop,
Sight seeing & Tour facility available.
Vehicles and guidance will be arranged.
Assistance for shopping
Assistance for Ayurveda Tour - Meet different Ayurveda doctors, visiting different ayurvedic centers, colleges, Botanical Garden, Manufacturing of Ayurveda Products* ( *Conditions apply)