COCONUT TODDY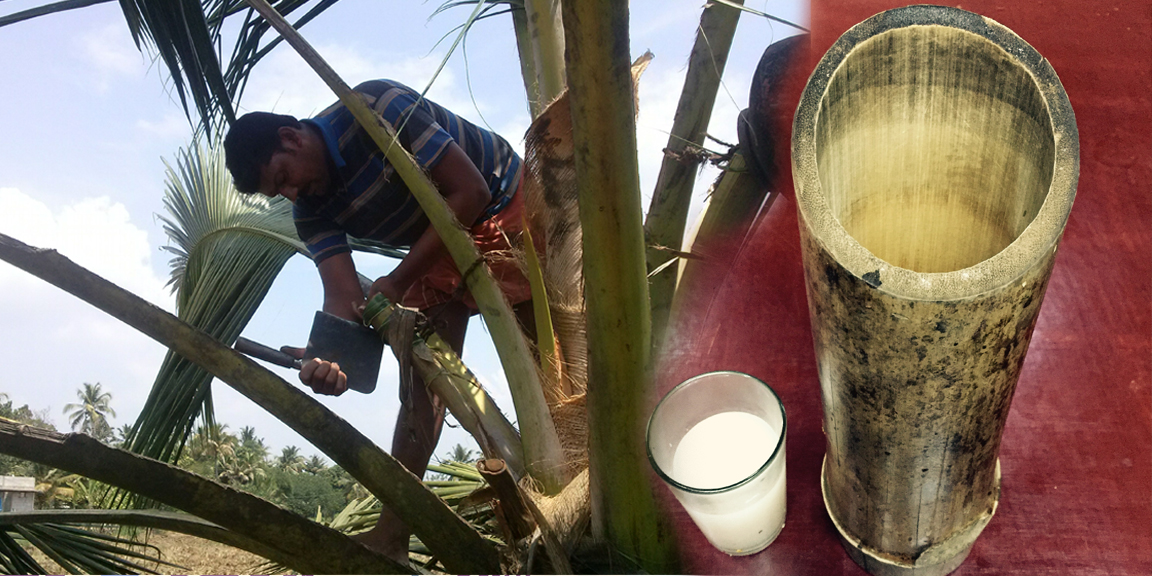 Most of the South Asian countries like India; Toddy is a very common Ayurvedic drink. We get it from palm tree species. In these species coconut palm is commonly used. It can be collected in the early morning and at that time it is sweetish and non-alcoholic. But when it is ferments, it becomes an alcoholic drink. Palm Toddy contains a lot of vitamins like vitamin C, B1, B2, B3 and B6, sugar, protein, carbohydrate etc. Toddy has an important role in Ayurvedic medication. Now these days, another drink named Neera become popular. It contains all the vitamins of toddy except alcoholic content. Here are some benefits of coconut toddy.
It is good for eye.
Reduces the chance of heart diseases.
Reduces the splitting of cancer cells.
Improves the health of hair, nail, and skin.
Improves breast milk production.
Normalize blood pressure.
Keep digestion fast.
Compare to advantages it has a very few disadvantages when it became excess. They are;
Affects nerves.
Liver problems.
Hypertension.