AYURVEDIC HERBAL TOOTH PASTE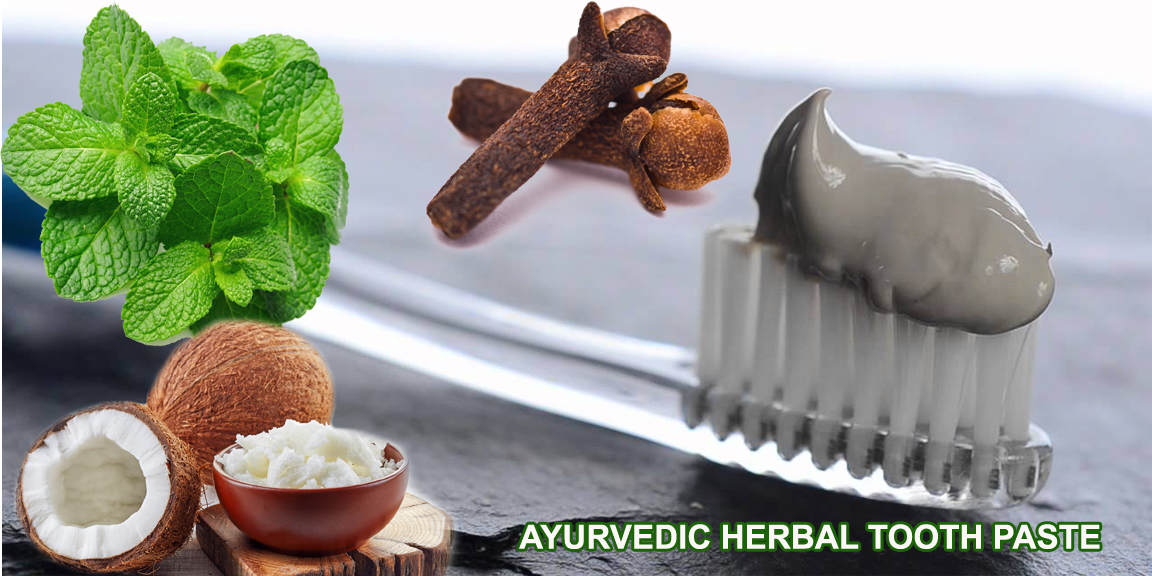 Good teeth is the symbol of bueauty as well as our cleaness. Our ancesters followed some herbal powder for cleaning their teeth. So that they are all free from mouth related problems. But now a days we can't get these herbs from our home or sometimes we feel very lazy to collect all theses things and preapare the tooth powder. In this blog I am describing the preparation of an Ayurvedic tooth paste which can be prepared and store it in a cool place for daily use.
Incredients:
| | |
| --- | --- |
| Herbs | Quantity |
| Baking Soda | 1 tsp |
| Sea Salt(Finely grounded) | 1/2 tsp |
| Mint Leaf(powder) | 1/4tsp |
| Clove (Powder) | 1/4tsp |
| Coconut oil | 2 tsp |
Preparation:
For the preparation of Ayurvedic tooth paste, first of all prepare some mint leaf powder and clove powder.Take some mint leaves and made it dry and grind it to make the mint leaf powder. Similarly take one table spoon of cloves and heat it. Then make it a powder form.After preparing these two powder, take a bowl and mix all these incredients well. Mahe it as a paste and store it in a bottle. It may not be look like a tooth paste that we buy from market. But in quality wise it is far better than the commercial toothpaste.Keep it in a cool place and use it daily twise.
Benefits of this tooth paste:
Kills bacteria
Prevents bas breath
Protect the enamel
Prevent tooth decay
Prevents cavities