AYURVEDIC FACE PACK FOR THE REMOVAL OF FACIAL HAIR AND GLOWING SKIN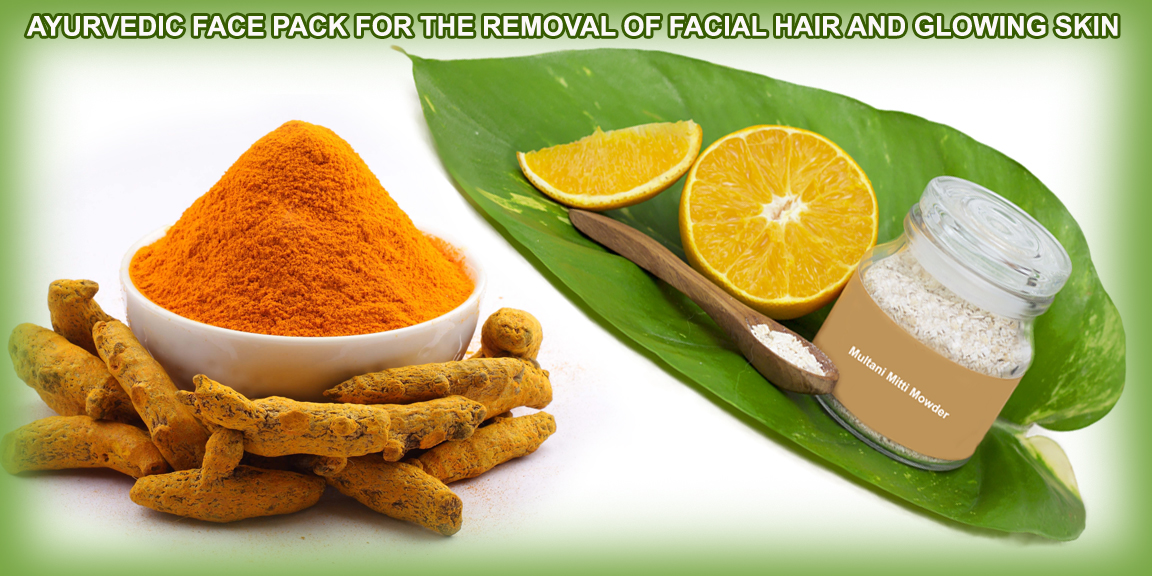 Facial hair is a common problem for all age groups. Normally we people are approaching some solutions which contain chemical ingredients. It may remove unwanted hair from our face, but it also affects our skin very badly. By using some Ayurvedic herbs and ingredients that available in our kitchen can reduce the unwanted hair rapidly and also increases the skin tone. The ingredients that we used here are Gelatin powder(1 teaspoon), Lemon juice(1/2 teaspoon), Rose water(1 teaspoon) and rose petals powder(1/2 teaspoon), Turmeric powder(1/2 teaspoon), Multanimitty(1/2 teaspoon) and Green gram powder(1 teaspoon). Let me describe the medicinal values of these ingredients.
Gelatin powder
It is rich in amino acids and proteins. It helps to clear our skin. It tightens our loose skin and a best remedy to remove blackheads.
Lemon juice
It is used to suppress the smell of gelatin and lighten skin tone.
Rose water and rose petals powder
It softens the skin and improve complexion.
Turmeric powder
It will remove facial hair naturally. If you apply it regularly you can see an unimaginable affect in your face.
Multanimitty
It is used to improve skin complexion and removes dead cells.
Green gram powder
This powder is used to wash it off your face after removing the mask from your face.
Preparation
Mix all these ingredients except green gram powder in a bowl. Take another bowl of hot water and keep the bowl having mixture in it (Double Boiling). After melt apply it in your face by avoiding lips, eye brows and eyes. Leave it there until it gets totally dried. Then remove it from your face by pulling upwards. After removing the pack wash it off using green gram powder. You can see that your facial hair is completely removed. Use this pack once in a week for better results. It not only removes facial hair but also increases the face complexion and tightens your skin.