ANU TAILAM FOR THE AYURVEDIC TREATMENT – NASYA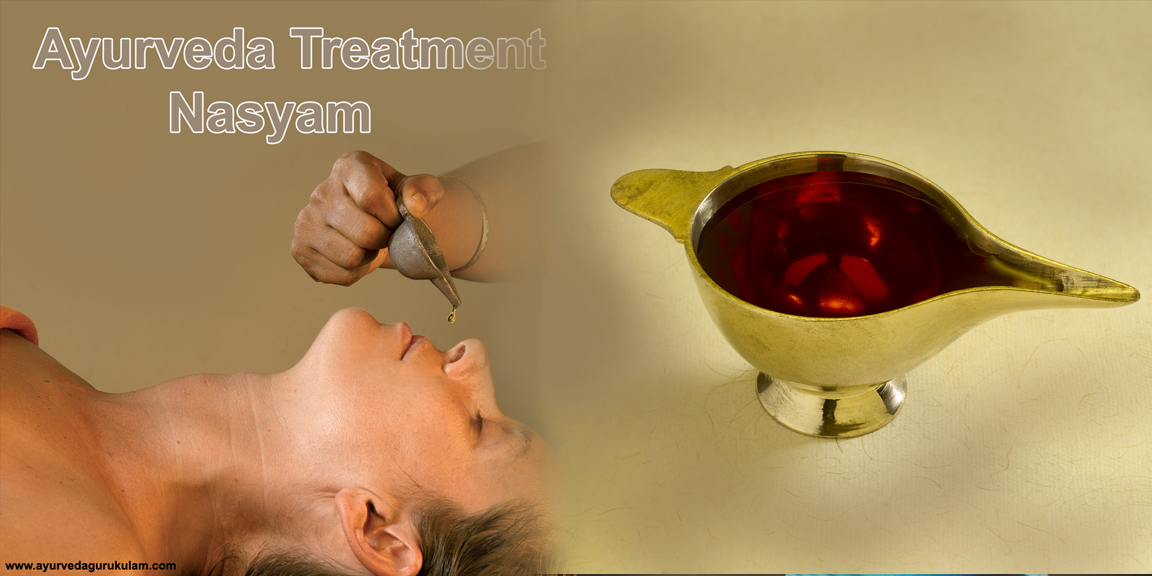 Anu tailam is an Ayurvedic herbal oil used for Nasya treatment. Before starting the nasya treatment, a smooth head and face massage is required. After that the anu tailam is instill in to each nostril drop by drop. Number of drops depends upon the disease condition of the patient. It is mainly used for the treatment of headache, but in addition to this, it is used for the treatment of strengthen the eyes, ears throat, improves memory power and it is very effective for premature graying of hair.
Ingredients for the preparation of Anu tailam
Jivanti, Devadaru, Twak, Daruharidra, Madhuka, Musta, Agaru, Shatavari, Kamala, Bilva, Utpala, Brihati, Kantakari, Shalaparni, Vidanga, Patra, Ela, Renuka, Seasame oil, Goat milk.
For preventive purpose, instill two drops in early morning.
For therapeutic use, instill two to five drops as directed by the physician.
For panchakarma treatment, five to ten drops are required.
Treatment procedure of Nasya
The procedure starts with a gentle massage on face by using sesame oil. After that wash your face with warm water. The anu tailam that we used for the treatment should be double boiled. Lay down on a bed and put a pillow under tour neck. Then instill this tailam drop by drop in to each nostril and wait for some time until the tailam comes to your mouth. When it comes to the mouth, spit the mucus out.