AYURVEDA HOME REMEDY FOR COUGH,COLD AND FEVER-CHUKKU KAPPI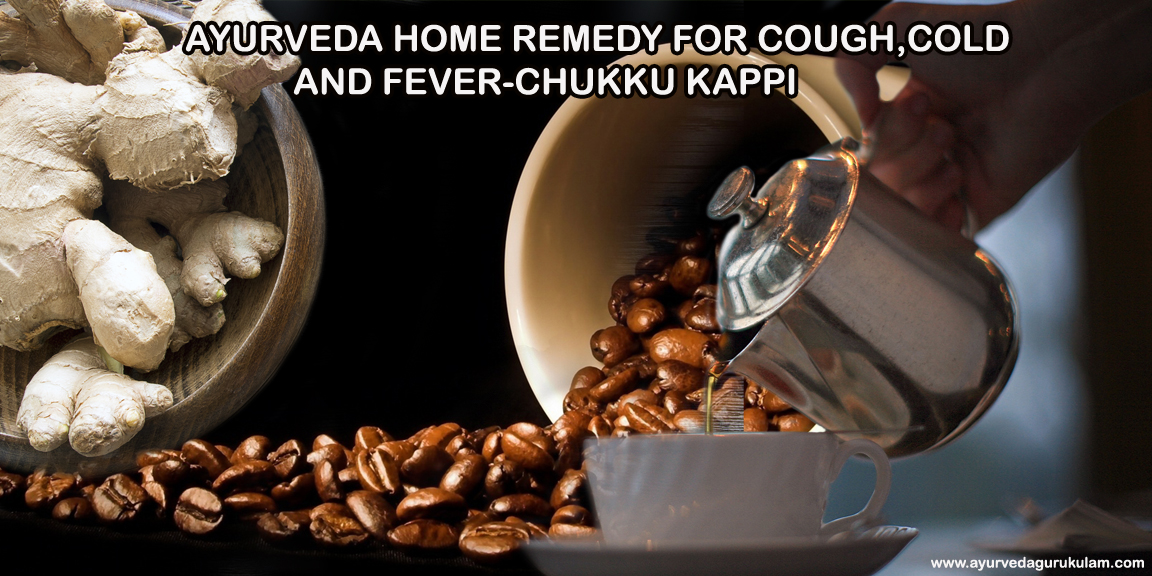 Fever, we can say it as a disease or the symptoms of diseases. When the infectional level in the blood will become increased in our blood, our body will react by raising temperture of blood. This is what we called fever. There is an Ayurvedic home remedy called chukku kappi which is suggested by our grand parents.
Ingredients
Dry Ginger - 2 pieces.
Pepper - 3/4 tsp
Cumin seeds - 1/4 tsp
Basil leaves - 1/4 tsp
Palm Sugar - few small pieces
Coffee Powder - 1/2 tsp.
Preparation
Take 2 pieces of dry ginger ,pepper and cumin seeds, and made a light crushed powder. Then boil 2 cups of water and add all these powders. In addition to these powder, add some fresh basil leaves and palm sugar or jaggery. Don't use normal sugar. Finally add coffee powder. Boil it for some time in low flame until it reduced it to three fourth. Drink this kashaya two or three times a day will reduce cough, cold and fever.